Custom Labels
Wine Making Kits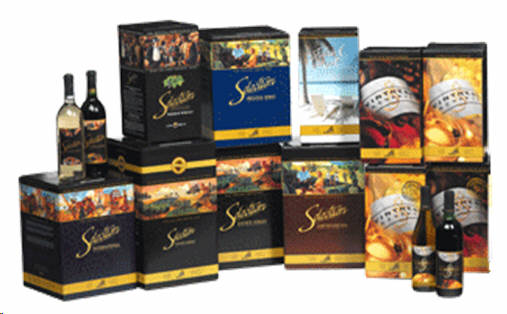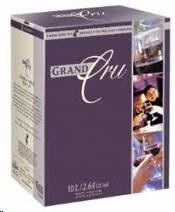 This wine making kit contains the basic equipment required for making wine at home.
It is designed to make 30 x 750 ml (25.4 oz.) bottles of wine at one time.
You can reuse all equipment over and over again to make any type of wine.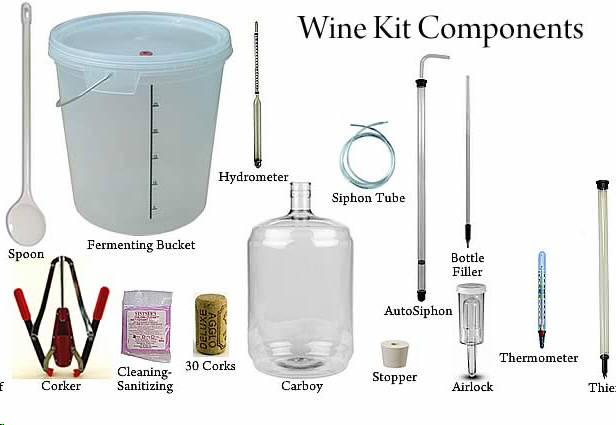 Features: Step-by-step instructions!
Primary fermenter with a lid: 30 L (7.9 gal.) food-grade plastic pail and lid (no hole in lid) 23 L

(6.1 gal.) plastic carboy used for fermentation

Air lock and rubber bung # 8: Used to prevent contamination of the wine while it is in both primary and secondary fermentation
Chlorinated detergent – 100 g (3.5 oz.) for sanitizing the equipment
Metabisulphite – 50 g (1.8 oz.) to sterilize clean equipment prior to use Racking tube
Siphon hose
Shut-off clamp Hydrometer to measure specific gravity before, during and after fermentation Long-handled plastic spoon for mixing and degas the wine
Double level corker.