They take 5 weeks to make and comes complete with labels.
Cheeky Monkey Uninhibited, impulsive, and a little defiant - maybe not your average wine description, but hey, this isn't exactly your average wine. Cheeky Monkey shakes off the uptight attitude and rules around wine because we know good wine isn't determined by the price tag, brand name, or some expert's opinion. Good wine is whatever you want it to be, and it pairs with whatever you want to drink it with. Maybe that's a steak. Maybe it's a bag of chips. Maybe it's just another glass of wine. WE'LL CHEERS TO THAT.
Cheeky MonkeyTM offers traditional yet untamed, flavourful wines meant to be enjoyed in their natural habitat – free from pretension and over-analysis. Embrace the unconventional and get cheeky. Besides, when did monkeying around become such a bad thing?
Zinfandel-Shiraz California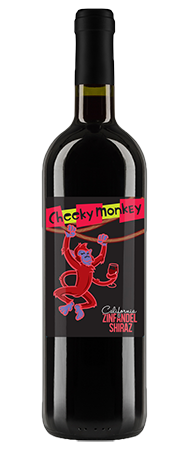 YEE HAW FOR THIS GREAT WESTERN WINE! A popular California blend of Zinfandel and Shiraz captures the big, bold & beautiful western winemaking spirit. Zinfandels fruity red characteristics of raspberry jam, cranberry, black cherry and licorice blend well with the black currant, blackberry and pepper notes found in Shiraz. Grilled steaks or hearty beef stews make are a perfect match.
Body: Full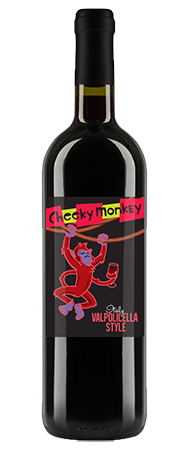 THIS WINE WILL HAVE YOU SINGING AMORE! Blessed with the great colour and taste only a true Italian Valpolicella has, you'll go APE over this wonderful red! Aromas and flavours of plum and cherry are offered throughout this soft and smooth tasting wine. Great food pairings include red sauce pastas and meat lovers pizza.
Body: Full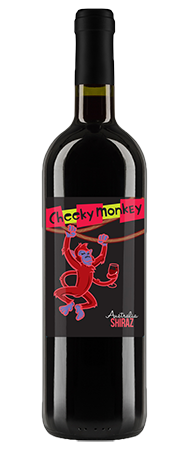 The BLOKES will love it! Heres a wine your mates will be begging you for! Shiraz is what Aussie wine is all about, BIG & BOLD! Like the Land Down Under its dry and intense with lots of ATTITUDE! Plums, blackberries and currants are complimented by a peppery finish as a result of the addition of toasted oak. This zesty choice serves well with beef tenderloin and grilled pepper steak.
Body: Medium - Full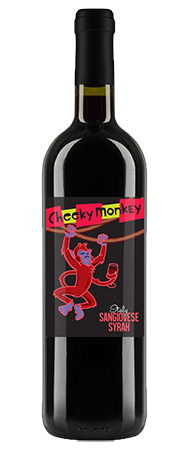 OPPOSITES REALLY DO ATTRACT (when it comes to wine anyway). Slightly feminine Sangiovese brings strawberry, plum and delicate spice notes to this "BELLISSIMO" of a marriage, while Syrah wears the pants offering intense blackberry, currant and black pepper spice character. Deep ruby red, this full-bodied wine is perfect with meat lasagna, pastas in marinara sauce and pepperoni & mushroom pizza.
Body: Full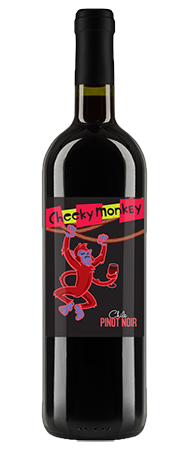 CRY NO MORE FOR A GREAT PINOT NOIR! Intensely aromatic, with notes of violets, rose petals and red berry fruits this is a perfect CHEEKY choice. You'll love the violet colour and medium body with notes of toasted vanilla on the nose and palate. Be sure to show it off with your signature grilled chicken pasta dish!
Body: Medium
YO, YO, YO, THIS IS ONE TASTY MAIR-LO! This South American treat tingles the senses with its deep brick-red colour and rich fruity blackberry & plum aromas. The real CHEEKY-ness is found in the taste where flavours of fruit, cedar, earth and spice join to create a well structured wine with moderate tannins. For some Chilean attitude pair this wine with native dishes that include roast beef, lamb or pepper stir fry!
Body: Full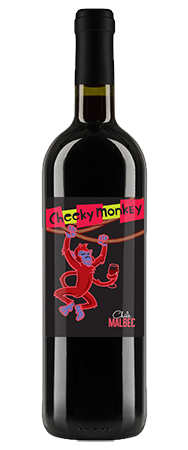 THIS VINO IS MUY BUENO! Ruby red wine with smells of cherry jam topped with hints of chocolate - what more could you want? For some Cheeky ATTITUDE the well rounded flavours of cherry and mint mix with structured acidity before a beautiful smooth finish. Meal suggestions include poultry or pork dishes or enjoy alone at slightly cooler than room temperature.
Body: Full
Cabernet Sauvignon South Africa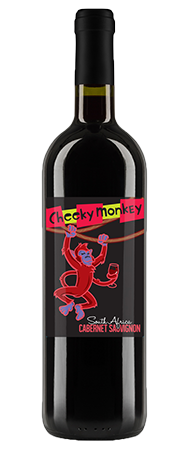 THIS WINE WILL AWAKEN YOUR INNER SPIRIT! With a deep red colour and aromas of strawberry jam, leather and plum your soul will be singing. The ATTITUDE becomes evident when you taste and experience full blueberry, strawberry and black cherry flavours before it finishes soft and easy. Ideal food pairings are tomato based pastas and red meats or while nibbling 3-6 year old cheddar.
Body: Full
Cabernet Merlot Garnacha Spain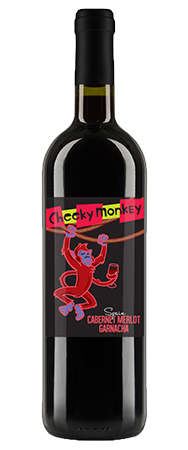 THIS DEEP RED IS SURE TO SEND YOU RUNNING FOR THE BULLS! A bouquet full of currants, white pepper and spices, this dry, medium to full-bodied blend has soft silky tannins and moderate acidity. Flavours of blackberries and cherries fill the palate as the lingering finish exhibits a kick of zesty red fruit.
Body: Med-Full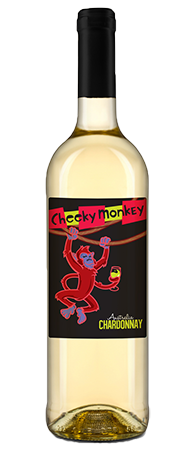 CRIKEY! NO WOOD! No worries, this great white will get the Sheilas Cheeky! Chardonnays unique flavours are enhanced by the rich red soils and warm Aussie sun. You'll enjoy hints of apple, pineapple and tropical fruit. A great wine with butter-soaked lobster and smoked salmon. Its even great with chicken from the barbie, smothered in a creamy Alfredo sauce.
Body: Medium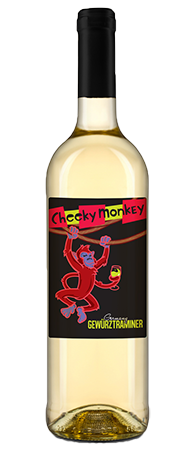 GET OUT YOUR LEDERHOSEN for this off-dry white wine from Germany. A pale, yellow colour with floral, spicy aromas this wines real character is evident in the taste where semi-sweet peach and apricot flavours continue into a persistent finish. The spicy notes on the nose and tongue create an ideal match for oriental dishes, smoked salmon and mildly spiced foods.
Body: Light
Pinot Gris Washington State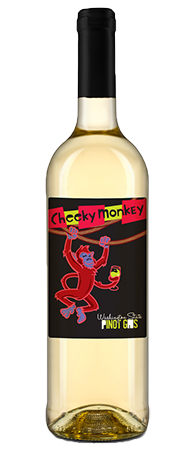 President Washington would even GO APE over this wine! The lush soils and cool climate of the American North-West bring out CHEEKY aromas and tastes of pear, white peach and pineapple. but the real attitude comes through at the end. Great body, zesty acidity and a refreshing finish make this an amazing choice on its own or with light pasta, shrimp and chicken dishes.
Body: Medium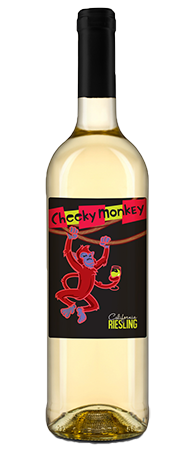 THIS WINE IS NARLEY!!! If there's a wine for surfers then this is it. The warm California sun and cool ocean breezes bring out the best in Riesling (not to mention it's great with seafood on the beach!). This off-dry is a light straw colour with aromas of citrus and floral on the nose. On the palate you'll enjoy flavours of crisp citrus fruit, honey and apricots. For food pairings try salty Asian cuisine and antipasto plates.
Body: Light
Sauvignon Blanc South Africa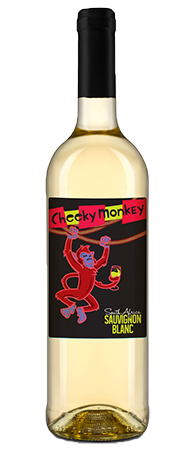 START DRUMMING TO AN AFRICAN BEAT! This light to medium-bodied sipper is great on a Africa hot day with its crisp, green apple flavours and refreshing finish. You'll appreciate the pale straw colour complimented by aromas of CHEEKY tropical green pineapple, guava, and pears along side light herbal notes. Enjoy on it's own try or with lightly battered fish or poultry.